UGANDA HIGH COMMISSION KIGALI HOSTS UGANDANS LIVING IN RWANDA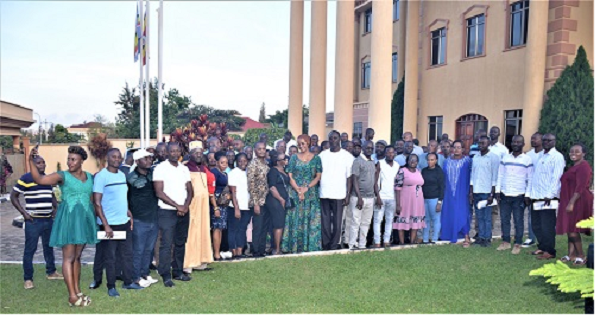 Uganda diaspora in Rwanda under their Umbrella Association of Ugandans in Rwanda (AUR) convened a meeting to evaluate the progress of the Social Welfare Fund launched in  October 2021.
The purpose of establishing the Social Welfare Fund was to create a pool of funds from which  funds could be drawn to support  members in need. 
Since its launch in October 2021, the Fund has registered 107 members and has supported many Ugandans in terms of hospital bills, repatriation, incarceration and condolences to bereaved members.